Please Share This Page. Thank You!
National Consumer Panel Review
Overview of National Consumer Panel:
Ages: 18+ males and females
Countries: US
Minimum Payout: 8000 points
Rewards Offered: Cash and merchandise, Amazon and iTunes gift cards, Visa Rewards Cards, Kindle Fire
Referral program: No
What is National Consumer Panel?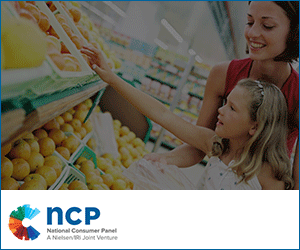 National Consumer Panel is a US based market research company. Nielsen Homescan panel is now known as National Consumer Panel. It is different in many ways than other survey panels. NCP panel's primary focus is scanning consumer's purchase through their handheld scanner or mobile app. However, they do conduct other surveys and also provide in house product testing opportunities. NCP is a joint venture of Nielsen and IRi.
Is National Consumer Panel legitimate or scam?
Yes, it is 100% legitimate and not a scam.
Requirements for signing up with National Consumer Panel
In order to become a part of National consumer panel you must be 18+ male or female and US residents.
Is National Consumer Panel free to join?
Yes, it is free to join and doesn't cost you any money to become a part of national consumer panel.
How it works?
Once you join national consumer panel, and are approved to be part of it, you will be given a handheld scanner or access to their mobile apps. Once you get one of these (scanner or app), you need to scan the bar code on the products that you buy. You need to send this data that you scan to NCP, once a week. For each successful transmission of shopping data, you will earn reward points.
Minimum for cash out
When you have 8000 points in your account, you can redeem these points for merchandise or other gift cards.
Click Here to Join National Consumer Panel
Conclusion: Should You Join National Consumer Panel?
As you learned above, this survey panel is different from other survey panels. By joining NCP panel you can get paid for your shopping data that you any way do. So, if you are looking to earn some extra rewards and make an impact, then you can join National Consumer Panel by clicking here.

Related articles:
Are you an existing member of NCP panel? Do you have experience of taking surveys  and scanning shopping data for National Consumer Panel? Is it worth joining? Is there any thing specific that members need to know? Please share with us by leaving a comment below and we will publish it for others benefit.